Create a magical starry night sky atmosphere in your child's nursery or dress up a cozy room for the family to bond and star gaze together.
Explore our night sky wallpaper, available in dark and neutral colors such as white, blue, pink and gray. If you are into astronomy and the milky way, explore the star constellation wallpaper, use it as ceiling wallpaper to create the magical feeling of staring into the night sky in your bedroom, kids room or nursery.
With a little creativity and planning, you can achieve that magical night atmosphere. Wallpapers are definitely a great way to incorporate texture and patterns at an affordable price. Here are some popular night sky wallpaper designs to spruce up your space.
Night Sky Wallpaper Design #1: Gold Metallic Space Galaxy, Wallpaper
Travel to space! This wallpaper takes you to an atmospheric journey to the moon and back. The dark blue, space-themed wallpaper fascinates both small and bigger astronauts and the pattern has a shimmer gold metallic linen texture to create astronomical vibes. Surrounded by crescent moon and shooting stars, we love how this wallpaper evokes a sense of magic and is soothing as the kids calmly drift off to sleep. Available in 2 colour ways.
Pictured: Gold Metallic Space Galaxy, Wallpaper
Night Sky Design #2: Atlas of Astronomy, Wallpaper
How about an astronomy wallpaper for the ceiling? This is an amazing illustration of the northern hemisphere's star map anno 1869. Illustrated constellations rest against an unimaginably beautiful, blue-toned background. Would you dare to add a star wallpaper? 
Pictured: Atlas of Astronomy, Wallpaper
Night Sky Design #3: Astronaut, Wall Decals
What is a night sky without astronauts discovering space? This Astronaut decal is a fun way to instil a sense of adventure and curiosity in any kids room.They are easy to apply and can be easily removed without damaging your walls. Vinyl wall decals can be applied to walls, doors, windows, and comes in 2 sizes of width 60cm and Height 70cm.
Pictured: Astronaut, Wall Decals
Night Sky Design #4: Sky Full of Stars, Wallpaper
A baby's nursery or child's bedroom should be a place of calm and sanctuary; a place where they can feel comforted. Our unique Starry Night Wallpaper Mural will allow for an atmosphere of restfulness and wonder in your little one's room.
Pictured: Sky full of Stars, Wallpaper
Night Sky Design #5: Moon Phases, Wall Decals
An enchanting series of moon decals to illuminate and warm up small to wide spaces. Great for adding a touch of colour to plain walls. This wall decal design will be a great addition to any space or room. Use them in various places like your living rooms, offices, bedrooms and your kid's bedrooms. Available in 3 colorways.
Pictured: Moon Phases, Wallpaper
Night Sky Design #6: Stargazing, Wallpaper
When you look at the sky and try to count the stars, the possibilities of this world seem limitless. This sideways repeatable depiction of the night sky can be used to create an entire room of stars, and inspire the desire to reach for them. An enchanting addition to any kids' room and nursery. Comes in 2 colorways
Pictured: Stargazing, Wallpaper
Night Sky Design #7: Twinkle Twinkle Little Stars, Wallpaper
A dazzling wallpaper made for all the starry-eyed kids out there! This delicate array of stars is reminiscent of the milky ways in our galaxy. Ideal for adding depth and glamour to kids and children's bedroom.Comes in 4 colourways.
Pictured: Twinkle Twinkle Little Stars, Wallpaper
Night Sky Design #8: Lunar, Wallpaper
Inspired by oh.eight.oh.nine, this lunar wallpaper depicts the eight moon phases against a white backdrop. A gender neutral wallpaper for all ages and is great for styling with modern furniture. This wallpaper design is suitable for your kids' bedrooms, nurseries and playrooms.
Pictured: Lunar Wallpaper
Night Sky Design

 

#9: Cloudy Night, Wallpaper
For those seeking to craft a serene atmosphere in their baby's nursery, the Baby Moon and Stars Wall Mural offers a delightful design showcasing a prominent crescent moon and soft clouds. This enchanting mural can also serve as a charming cot mobile, adorned with dangling little stars. Available in three soothing neutral tones, this adorable mural effortlessly complements any furniture choice, ensuring that it not only adds style to the room but also creates a calming nightsky-inspired ambiance throughout your home.
Featured: Cloudy Night, Wallpaper
Night Sky Design

 

#10 Cotton Skies, Wallpaper
Immerse yourself in a whimsical nightsky experience with this light and airy kids wallpaper, evoking a sense of weightlessness as if drifting away on a balloon high above the woods. Delicately etched clouds gracefully gather at the ceiling, allowing you to create a stunning sky-like effect that spans the entire room, adding a touch of enchantment to your space.
Featured: Cotton Skies, Wallpaper
Night Sky Design

 

#11 Asaph Clouds, Wallpaper
The nightsky-inspired wallpaper featuring white clouds set against a soothing grey background is a splendid option for a nursery. The serene and tranquil ambiance exuded by the white clouds brings a comforting feeling, while the muted backdrop adds a playful element that ignites the imagination of your little one. Choosing this nursery wallpaper ensures a warm and joyful atmosphere, creating the perfect environment for your baby to flourish and thrive.
Featured: Asaph Clouds, Wallpaper
Night Sky Design

 

#12 Stella Skies, Wallpaper
Embracing the essence of the nightsky, this wallpaper enchants with its delicate hues, graceful shadows, and captivating outlines, effortlessly infusing depth into any space. The Stella Skies Wallpaper, with its rich and expressive tones, harmonizes seamlessly with contemporary home design and modern furnishings, serving as a lavish backdrop that brings vibrancy to the entire room.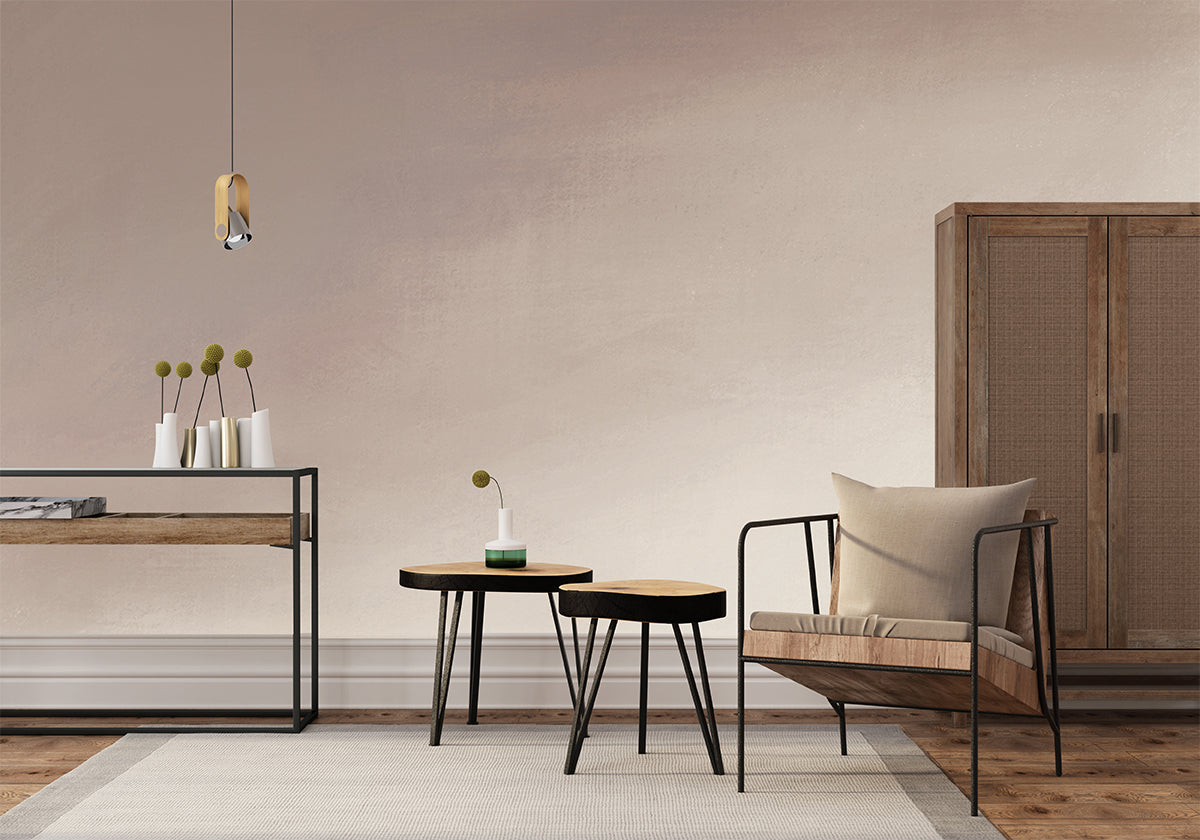 Featured: Stella Skies, Wallpaper
Night Sky Design

 

#13 Merlina Ombre Wallpaper
Immerse yourself in the captivating beauty of the nightsky with the Merlina Ombre Wallpaper. This remarkable design flawlessly merges organic grey tones, seamlessly depicting the allure of clouds and sky, resulting in a sleek and sophisticated statement wall. The modern and elegant aesthetic of this wallpaper flawlessly complements contemporary furniture and decor, enhancing the overall ambiance of your space.
Featured: Merlina Ombre Wallpaper

Dressing up a kid's room can be so much fun. If you're looking to give your kid's bedroom a makeover, check out more of our kids wallpaper here
Why choose Hello Circus' wallpapers?
We understand your wall comes in different shapes and sizes. Each wallpaper is therefore customised to the dimensions of your wall, making each wallpaper unique to your home. We also sell by per meter square (Height x Width x Unit Price) and not by rolls so that you only pay for what you need for your wall.
Benefits of our wallpapers:
High Quality: Our wallpapers are printed on high quality non-woven paper in factories with the highest standards from Europe. They are reinforced with nylon fibres to make the wallpaper stable and resilient.
Matte and non-reflective: Our non woven wallpapers are coated with soft and non-reflective matte finishing.
Safe and non-toxic: Our products are printed using stain resistant, VOC-free (Volatile Organic Compounds) inks on breathable, PVC (Polymerizing Vinyl Chloride) free paper. This ensures that your family and more importantly, your kids are not exposed to toxic chemicals which are usually present in traditional paint and wallpapers, all of which may have harmful health effects. 
Antimicrobial Protection
Wallpaper washability: All our wallpapers are washable, meaning that their surface is resistant to damage, and any domestic dirt or water stains can be wiped with a damp cloth or sponge.
Resistant to colour fading: Our production technology is designed to ensure optimum resistance to colour fading.
Fire resilient: Our wallpapers are fire rated in accordance with EN ISO 11925-2.
Interested to get our wallpaper?
For wallpaper quotation: Please click on "Get Quote/Buy" of the product page that you like and submit enquiry with wall dimensions. Installation is available as an add-on service for selected countries.
Feel free to contact us if you have are interested in the following:
Bulk orders

Corporate orders

Selling with us

Collaborations

Press features